Rebus on the christian name
of a gentm.
That hero whose great & magnanimous mind
Explored and gave a new world to mankind.
A shell fish by gentle & simple desired
And the word you most hated from her you admired.
The end of my plowing & aim of your speaking;
And the creatures that Saul & his servants
were seeking.
What pope could not bear tho it's seen ev'ry day
When you my good friend & myself's on the way:
The initials of these will present you a swain
As clever as any that trips o'er the plain;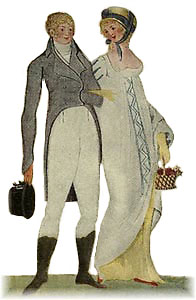 Of aspect engaging, of manners refined,
And of Laws mighty carcase a member designed.
His friends have asserted (if fame with his trumpet
Don't lie like a harden'd old impudent strumpet)
That Ovid's gay volume & Horace's wit,
His fancy hath ever more forcibly hit,
I have Blackstone sententious and Solheld verbose.
Or Coke upon Littleton's afternoon dose.
And I must declare from my own observation
He shines at a teatable's mixt conversation.
To gay little things, he can little things utter
Whether Hyson's the subject or biscuit & butter.