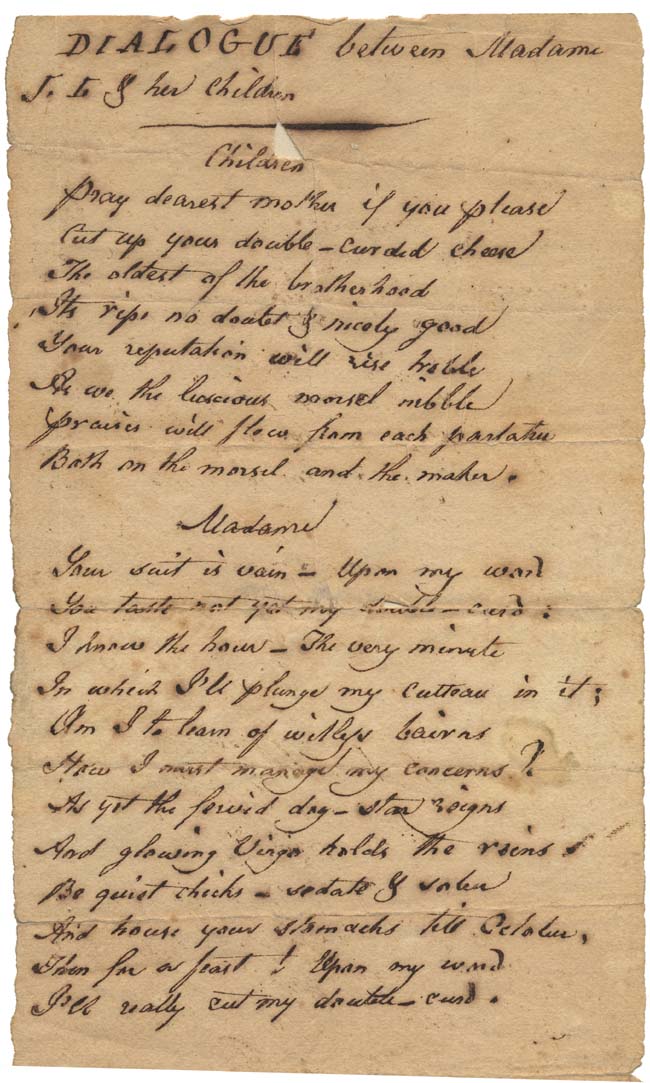 DIALOGUE Between Madame J. L. & her Children
Children

Pray dearest mother if you please


Cut up your double-curded cheese


The oldest of the brotherhood


It's ripe no doubt & nicely good


Your reputation will rise treble


As we the lucious morsel nibble


Praise will flow from each partaker


Both on the morsel and the maker.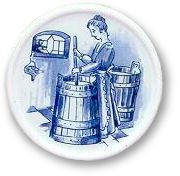 Madame

Your suit is vain, - upon my word


You taste not yet my double-curd:


I know the hour - the very minute


In which I'll plunge my cutteau in it;


Am I to learn of witless bairns


How I must manage my concerns?


As yet the fervid dog-star reigns


And gloomy Virgo holds the reins


Be quiet chicks - sedate & sober


And house your stomachs till October,


Then for a feast! Upon my word


I'll really cut my double-curd.