Cornelia, the daughter of James Livingston and Judith Newcomb, married twice. Her first husband, whom she married in 1769 (the license was granted February 15), was Dr. Lawrence Van Kleeck, born May 4, 1749, in Poughkeepsie. He was a practicing physician and died about 1775 or 1776, leaving her with four children: Lawrence, born Jan. 11, 1770, and died young; James Livingston, born April 1, 1771; Sally, born in 1772; and baltus Livingston, born in 1774.

After the death of Dr. Lawrence Van Kleeck his widow married August 2, 1778, Major Andrew Billings of Poughkeepsie. The New-York Journal and General Advertiser, published by John Holt at Poughkeepsie, for Monday, August 10, 1778, contained the following announcement:
Last Sunday, se'nnight, by the Rev. Mr. Fryligh, Andrew Billings, Esq. to the amiable Mrs. Van Kleeck, relict of the late Mr. Lawrence Van Kleeck and daughter of James Livingston, Esq., of this place.
"James Livingston, and Some of His Descendants, by J. Wilson Poucher,

Duchess County Historical Society Yearbook, Vol 28, 1943, pp.67-8.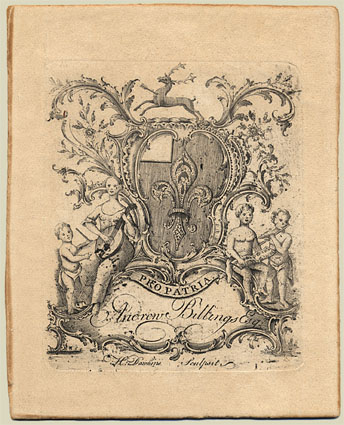 Oct 16 '72
    "Andrew Billings Crdt by 12 sh & 6p for a box bt of him"
Jan 1 '73
    "Paid Andrew Billings 12s6 for a snuff & smelling box bt of him last fall"
May 24 '75
    "Andrew Billings Credt by 9s9 on my giving him an old pair of silver shoe buckles for a
    new pair of the same 0-9-9 "
Jun 18 '75
    "Andrew Billings Credt by making and engraving fare to a seal.
Jul 1 '75
    "Andrew Billings Dr to 11 1/2 lbs old brass"
Aug 19 '75
    Letter to Col James Clinton; ready to leave to join General Montgomery's expedition;
    Captain Dubois with him; maybe also Capt. Billings; need more arms; wants Dr. Cooke
    with regiment
Dec 18 '77
    "Andrew Billings bd by cleaning 2 watches"
Feb 22 '92
    NYPL: Statement of Cornelia Billings, signed before Smith Thompson and Gilbert
    Livingston, delivered in the presence of Smith Thompson and James Kent; Survey map
    with lots of little houses, showing land conveyed from Andrew Billings to Henry Livingston
Mar 3 '92
    NYPL: Andrew Billings appeared before Gilbert Livingston, as recorded by R.H.
    Livingston, Clerk
May 30 '03
    Survey of the land Henry Livingston bought of Andrew Billings, part of the farm of the
    late James Livingston

Remarkable Watch of Andrew Billings

After the war, Pierre's son, Gilbert, entered into a business partnership with a fellow Revolutionary veteran and relative, Andrew Billings. The partnership proved to be both brief and unfruitful. Gilbert's death, some time before 1790, apparently left Billings saddled with expenses, leaving him to plead with Pierre and later, Pierre, Jr., to help settle the debt.
The Andrew Billings Papers contain six letters written by Andrew Billings, two of which are addressed to Pierre Van Cortlandt, Sr., three to Pierre Van Cortlandt, Jr., and one to Gilbert Van Cortlandt, Pierre's son and Billings' partner in the failed firm, Cortlandt, Billings & Co. The collection also includes two account sheets and a letter written by Gilbert during the Revolution, probably addressed to Pierre Van Cortlandt, Sr.
Three letters in the Billings Papers are of substantial interest beyond the information they provide on the business transactions of the Van Cortlandt and Billings families. In the first, dated March 6, 1776, Billings discusses his hardships in raising troops in Westchester County. In the later two letters, dated June 15, 1785, and October 16, 1790, he bemoans the poor business climate of the early national period, the scarcity of money, and the new laws concerning the abolition of primogeniture. In the 1785 letter, he also outlines an interesting idea for creating a co-operative among Poughkeepsie-area merchants.
University of Michigan, Clements Library