Manuscript in Thomas Collection

Mozart transcription by Mary Van Deusen, Corrections by Mary Jane Corry


Music Manuscript Book Index

BACKGROUND

LADIES BREAST KNOT:
Appears in:
Rutherford's Choice Collection of Sixty of the Most Celebrated Country, 1750;
Commonplace Book of William Williams, 1775;
Giles Gibbs Jr. His Book for the Fife, 1777;
A New Collection of Songs... From... The Songster's Compan[ion], by George Bush, 1779;
Elizabeth Van Rensselaer Her Music Book, 1782;
The Scale of the Gamut for the Violin, by George White, 1790;
Micah Hawkin's Book of Notes, 1794;
BACKGROUND

SO MERRILY DANCED THE QUAKERS:
Appears in:
Rutherford's Choice Collection of Sixty of the Most Celebrated Country, 1750;
A Collection of the Best and Most Favourite Tunes for the Violin, by James Gillespie, 1768;
A Collection of Quick Marches, by Captain Robert Hinde, 1770;
Henry Beck's Flute Book, 1786.
Manuscript in Thomas Collection

Mozart transcription by Mary Jane Corry, Corrections by Mary Van Deusen
BACKGROUND

FLOWERS OF EDINBURGH:
Composed mid 18th century; recorded by EVERYBODY!!
Manuscript in Thomas Collection

Mozart transcription by Mary Van Deusen, Corrections by Mary Jane Corry
BACKGROUND

COLINET AND PHOEBE
Appears in:
The Select Songster, 1786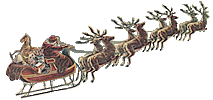 Copyright © 2003, InterMedia Enterprises